Terms & Conditions
Terms of Service
Unlike the competitors, where they only connect the freelancers and the clients, we at Ecstasy Creatives stand as a bridge for both the freelancers as well as the clients. So when a client reaches us with their needs, we personally follow them up with their needs and convey it to our freelancers. We manage both the clients as well as the freelancer.
By clicking on "I agree" you agree to the terms and conditions of Ecstasy Creatives.
This User Agreement is a contract between you and the Ecstasy Creatives that legally binds you with Ecstasy Creatives ("us"). You must read and agree to all the given terms and conditions given in this Agreement in order to associate with the Ecstasy Creatives ("us"). You hereby accept to be obliged by these terms and conditions when you start to access and use the Website, including all services, products, applications, and/or tools provided pursuant to any Contract, as defined and regulated hereby. If for some reason you do not want to be bound by these Terms, please do not try to access and/or use the Ecstasy Website and/or Services.
You hereby agree and accept the terms and conditions between You and Ecstasy Creatives, and not with any third party. You hereby also understand that this site is a venue where the members use this platform for getting the projects done or to freelance.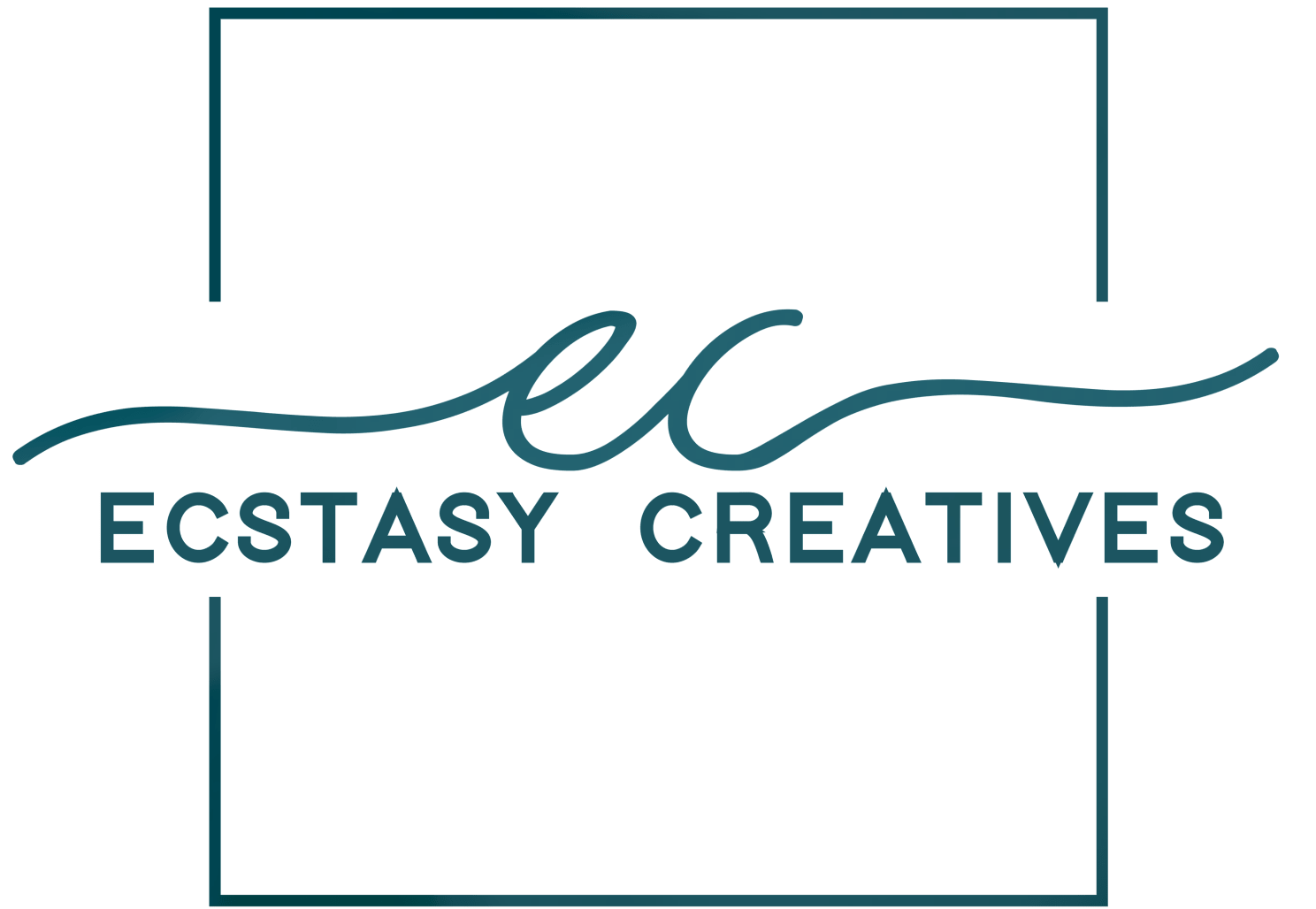 Ecstasy Creatives Account
1. Eligibility:
To access the website and/or service provided by us, you must be an individual of (18) years of age or older who is allowed to enter into legally-binding contractual relationships in India or a legal entity. To become a registered user, you must agree to the following:
Abide by the terms of service;
Obey the company guidelines and procedures;
Accept the full financial responsibility for your use of the Website and/or Services; and
perform your duty and obligations as regulated and requested by any Contract you enter into.
Please note that We reserve the unlimited right, in Our sole discretion, to terminate, refuse, or suspend our Services to any individual or entity for any reason whatsoever and/or no reason whatsoever.
2. Registration:
To become an authorised user and to access the services you must register for an account. You agree to provide true and complete information as prompted by the registration form and all forms you access on the website.
3.Account:
Once you register with the website, your account will be created with the Ecstasy Creatives. You may create a profile under your account, in accordance with Section 2(D).
4. Security:
During registration, you will be asked to choose a username and password for your account. As a Registered User, you agree and you are entirely responsible to safeguard and maintain the confidentiality of the username and password you use to access this Website. You authorize Ecstasy Creatives to assume that any person using the Website with your username and password is you or is authorized to act for you. You agree to notify us immediately if you suspect any unauthorized use of the account.
5. Authenticity of your account:
You authorize us to make any inquiries necessary directly or through third parties with an aim of validating your identity and/or authenticating your account information accuracy. To know the accuracy, we may ask you to provide additional information and/or documentation related to your account usage or identity. We may also ask that you take all necessary steps to confirm ownership of the following: Your e-mail address, telephone number, and appropriate financial instruments. You hereby grant us with the right to verify your information through other sources or against third party databases. These processes are for our internal verification purposes only.
6. Closing your account:
You are allowed to close your account to any given moment as long as there are no pending transactions. In order to do so, You are required to log into Your Account, choose the option for closing an account, and follow the instructions. You will not be allowed to close your account if We determine that you want to take this action with an aim of evading your payment obligations or investigations or otherwise avoiding any other obligation of these Terms. In case you try to close Your Account while there is an ongoing investigation, We are allowed to hold Your funds for up to 180 (one-hundred-and-eighty-days) to protect Our or a third party's interests against the potential risks of claims, fees, reversals, chargebacks, fines, penalties, and other liabilities. Please note that You will be held responsible for all obligations associated with Your Account even after you close Your Account.
Relationship
1. Client and Ecstasy Creatives
Clients upon registering and getting verified by us can further on place their requirements on the website. A discussion between the Ecstasy Creatives' team and the client will further be initiated to understand the client's need. As per the requirements, a team of freelancers will be designated to the client by us. However, Ecstasy Creatives does not guarantee the creative abilities of our freelancer(s) in their skill. They are vetted after many filters by our team personally. We believe everyone is different in their own perspectives with a unique sense of thought.
2. Freelancer and Ecstasy Creatives:
Freelancer upon registering and getting verified by us can further post their area of expertise, with sample(s) of their work, on the website. The Ecstasy Creatives' team will assign the task to the freelancers based on the client's request and freelancer's profile match. Disclaimer: We do not guarantee job for everyone. This entirely depends on the client's need and the freelancer's profile/ experience.
3. Client and Freelancer:
The freelancer after getting connected to the client must update snippets of the work done, in the Ecstasy Creatives' dashboard, at least once in every (24) hours which is to be checked by the clients within the next (24) hours. On failing to do so, Ecstasy Creatives holds the right to cancel the contract with the freelancer and/or the client.
4. Independence:
Client and Freelancer each acknowledges and accepts that their relationship is that of independent contractors. The Freelancer shall perform services as an independent contractor and nothing in these Terms of Service shall be deemed to create a partnership, joint venture, agency, or employer-employee relationship between Freelancer and Client or between Ecstasy Creatives and any Client or Freelancer. However, Ecstasy does not stand for any project liabilities of both the freelancer and the clients if they hire a freelancer outside our organization. Correspondingly if a freelancer is spotted working with Ecstasy Creatives' client outside, he/she would be dismissed from our team.
General Terms of Services
In case of harassment or any sort of misconduct that a freelancer reflects on a client or the internal team, the management would view that issue further. If found guilty, he/she would be dismissed from the "Ecstasy Creatives Community" and would not be paid (If under a contract with a client). Eligible legal actions can be imposed on the client.
In case of harassment or any sort of misconduct that a client reflects on a freelancer or the internal team, the management would view that issue further. If found guilty, the client's contract would be terminated and the upfront would not be refunded. Eligible legal actions can be imposed on the client.
In case of harassment or any sort of misconduct that our internal team reflects on a freelancer or the client, the management would view that issue further. If found guilty, he/she would be dismissed from the "Ecstasy Creatives Community" and would not be paid on due to any internal shares. Eligible legal actions can be imposed on that particular employee.
The client's needs must be stated clearly at the start of any consignment. Any extra work, including extra revision circles (except the package inclusive) would be charged extra.
If no proper brief is given to the freelancer(s) by the client, the consignment would be considered invalid and would not be taken further without a proper brief.
In case a freelancer fails to show up within 2 days after he/she is on a legal contract with the client without prior approval from the internal team as well as the clients, the project would be transferred to another freelancer or our internal team and that freelancer signs the same contract as a replacement.
In case a client fails to properly follow up the freelancer for more than 3 days after he/she is on a legal contract with the freelancer without prior notice to the internal team as well as the freelancer, the contract would be terminated and the upfront would not be refunded back to the client. The project would hence be closed.
In case a freelancer doesn't satisfy the client in terms of deadlines, field knowledge or in case of any conflicts, we'll assign one of our internal team members skilled in the particular service and they'll work on the consignment forward.
Ecstasy Creatives Fees
The estimates generated from the price calculator is based on the average market value. This can change depending on the needs and the freelancer(s) assigned to a particular task. We don't charge any membership or hidden fees. The clients only pay the amount that's mentioned in the invoice generated by us. The invoice(s) and estimate(s) are available on the client's dashboard. However we deduct one or more of the following fees, as applicable, from payments made by Clients to Freelancers using the Ecstasy Creatives' billing and Payment Services:
Client Payment:

After placing the requirements, Client must pay a 30% fee to Ecstasy Creatives in order to process the request further to the freelancer.
We don't charge anything extra (Like referral charges) from the client apart from the consignment's value. However, any transaction charges including the payment gateway charges must be borne by the clients.
The entire consignment would be shared with the client only on full payment of the invoice amount. Before that, a local version of the file is presented to the clients.

Freelancer's Job Fee:

We pay upto 85% of the freelancer's work share, as per their demands in accordance with the market standards.
For projects that involve the segmenting of tasks between different freelancers, they are paid according to the market standards.
We reserve the right to change any fees associated with Ecstasy Creatives at any time, at the sole discretion of Ecstasy Creatives. No refunds of fees already paid will be given. If we exercise our right to cancel a membership as provided under these Terms of Service, at any time, we will not refund the membership fee already paid.
Billing and Payment Option
Privacy and Confidentiality
Your use of the website and the services provided therein and thereby is governed by the terms of these Terms of Service and the Ecstasy Creatives Privacy Policy. It is your responsibility to review the Ecstasy Creatives Privacy Policy, which is incorporated by reference, and we suggest that you review the Privacy Policy. The Privacy Policy is posted on the website and may be updated from time to time. Every data that we receive from Freelancers and the clients(Including their Govt approved IDs) are stored safely in our server and would never be shared with each other or anywhere else. This would be used for verification alone and upon any misconduct(s). However, we cannot ensure that disclosure of your personal information will not occur in ways not described in the Privacy Policy. We may be required by law to disclose information to government authorities, law enforcement agencies or third parties upon subpoena, and you authorize us to disclose information as we believe, in our sole discretion, is necessary or appropriate.